Recipe for a homemade Ciabatta with Cheese & Olives
This mediterranean loaf with cheese and olives is made with our Ciabatta XL bread mix. You can make two loaves with half of the bag. The pouch bag has a zipper so you can make the other half at a later time. Feel free to swap the add-ons with seared onions and dried tomatoes. Both variations are delicious appetizers, paired with your favorite wine – perfect!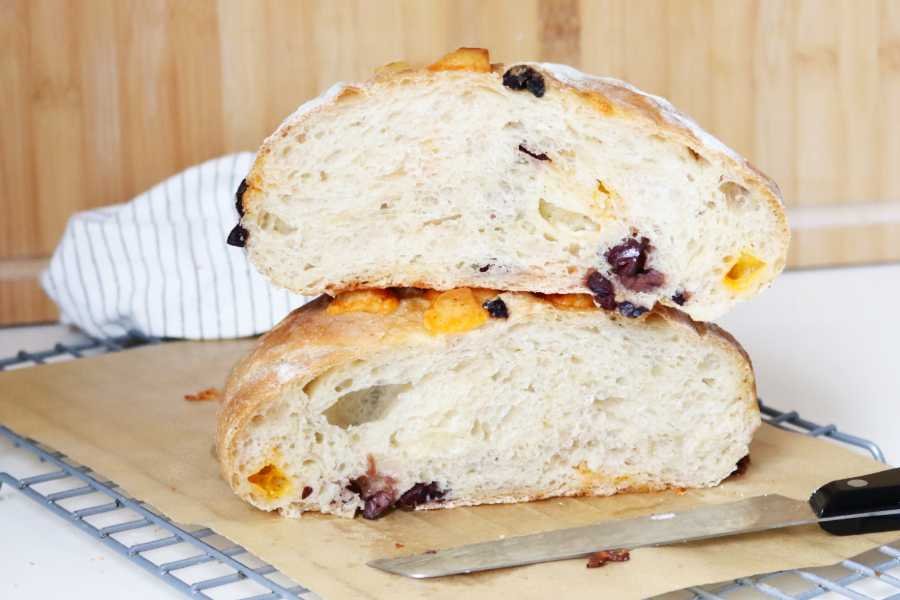 How to make a Cheesy Ciabatta Bread with Olives
Follow the instructions on the back of the bag until the fold #1 in step-3. Then prep for two loaves (= half of the mix) the following:
Cheese (e.g. Cheddar, Pepper Jack), in small cubes
Olives (black preferred), sliced or in halves/quarters
Incorporate the cheese & olives during the fold #2 and #3. Loose pieces are ok, you can stick them later at the loaves.
You can then make the classic shaped Ciabatta loaves as instructed OR you can shape two round boules. Do so while moving a dough piece with the edges of your hand towards you, the dough gets tension. Now slightly rotate the dough piece during these movements to end up with a round shape.
Tip: To rest the round dough ball place it upside down in a towel lined and floured big cereal bowl. When it's ready, flip it gently onto the baking paper.
Bake as instructed.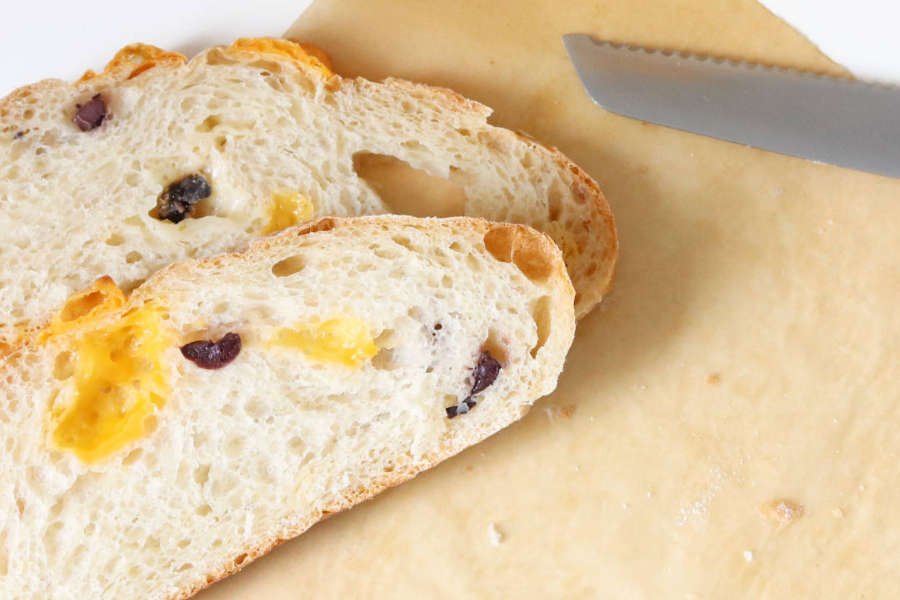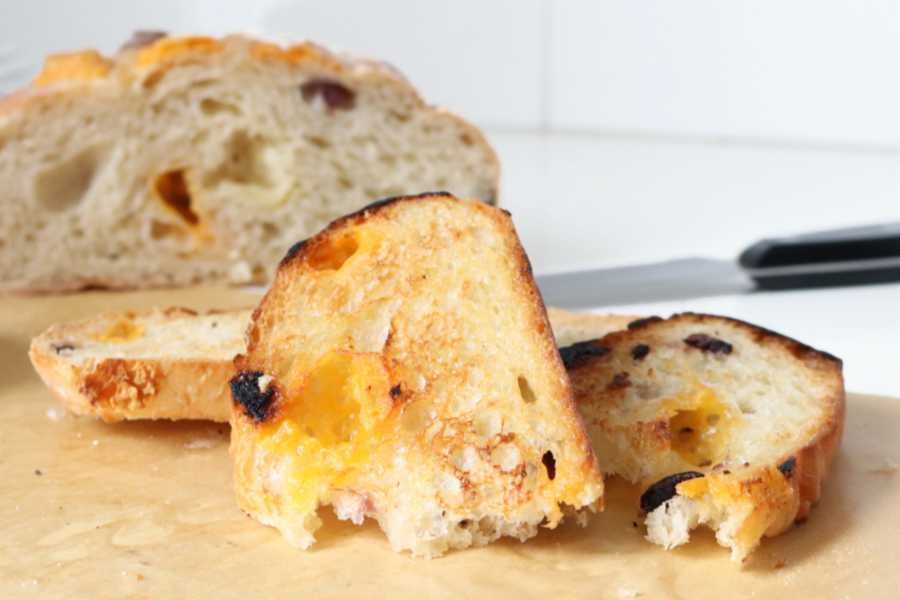 As good and addictive a fresh sliced Ciabatta is on its one, the toasted crostini version is a must try for everyone. Serve this delicious cheesy Ciabatta loaf with olives to a mixed green salad or pair it to a charcuterie board.
All our XL bread mixes are perfect for making much more than just the original loaf it is named after. Don't forget to show us your results! – #breadistaworld