Recipe for a no-knead Focaccia with our Ciabatta bread mix
Two Italian bread classics everyone knows worldwide – Ciabatta and the no-knead Focaccia counter part. Those treats show simplicity in its best. And you know what? You can make them with ease in your own kitchen!
All you need is one of our big-pack Ciabatta bread mixes and you can make them both. One bag makes 2x Focaccia (9″x12″) or 4x rounds (8″) or you can split the flour-mix for 2 Ciabatta loaves with one half and 1x Foccacia (9″x12″) with the other one.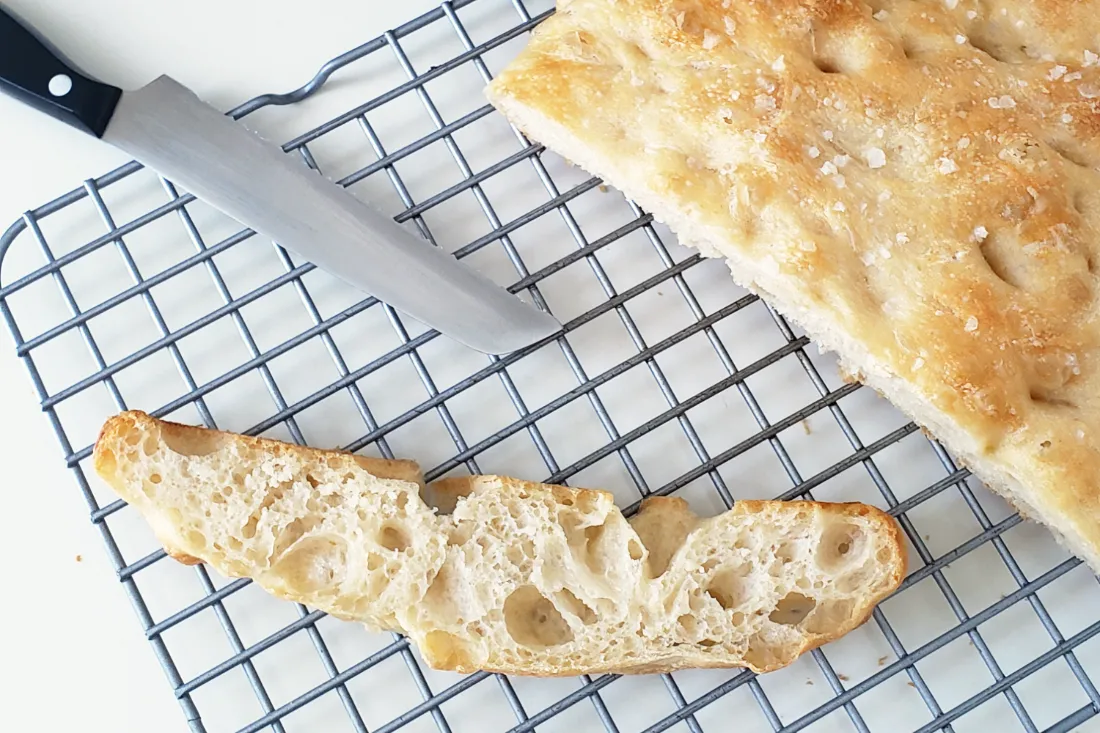 How to make the easiest Focaccia with our Ciabatta mix
For the following you need half of the Ciabatta bread mix to make two 8″ round Foccacia.
1] Add the flour-mix to a large bowl and mix it with 350g (11.84 fl.oz) filtered water at room temperature until all flour is incorporated; use a fork, spatula or your hand. Let it sit, covered, for 45 min.
2] Then lift the dough with wet fingers while grabbing it with both hands from below until it gets loose from the bowl. Fold it back into the bowl (like a zig-zag move), turn the bowl 90° degrees and repeat the fold.
3] Rest for another 45 min, lift & fold it again with fingers. Cover and put it in the fridge for 12-24 hours. Fold it one more time during this proofing phase.
4] The day of baking, oil two pans very well with olive oil. Take the dough out of the fridge and divide it equally into the pans. Be careful while doing to keep the air within the dough. Cover the pans and let'em sit for 1.5 – 3 hours (depends on kitchen temperature) until the dough has spread out.
5] Preheat the oven to 450°F. Brush the dough with more olive oil, sprinkle rosemary and flaky sea salt over it and gently press dimple into the dough with your fingers.
Bake the Foccacia 15-18 min until golden brown to your liking. Eventually rotate the pans for even baking in the last ~5 min.
TIP: Top it with sliced tomatoes, cheese cubes or olives and dimple those with into the dough.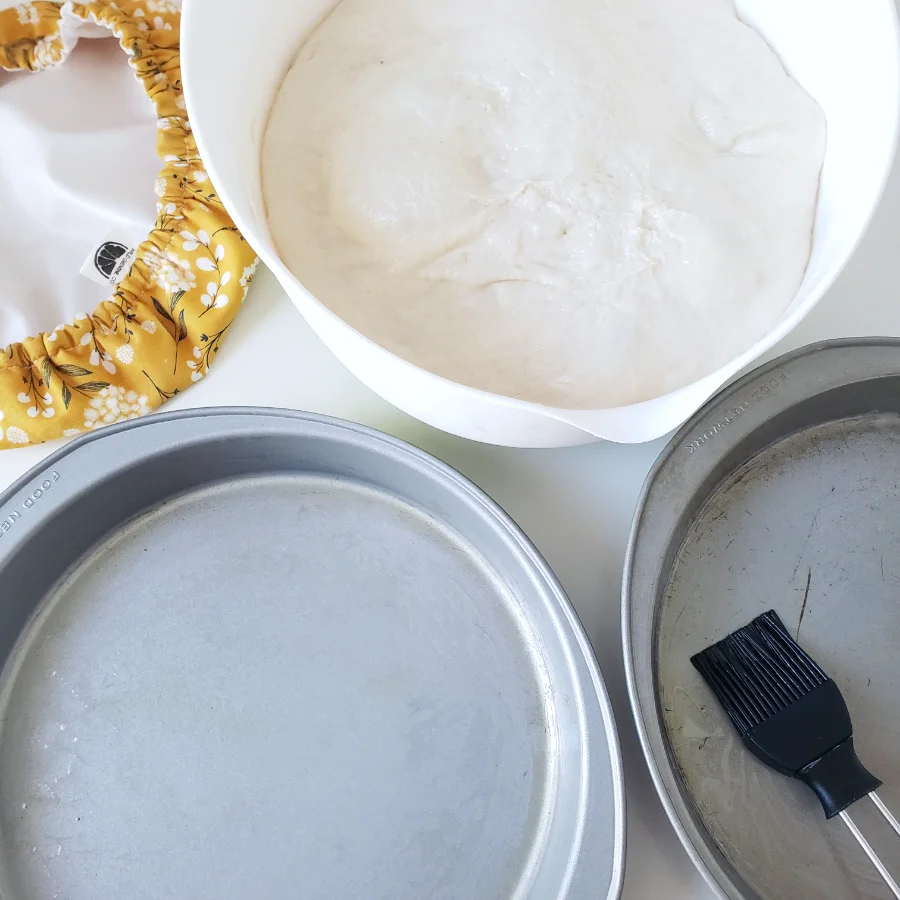 Enjoy your homemade no-knead Focaccia on its own and snack it with olives paired to your favorite glass of wine. Or maybe you build the perfect caprese sandwich with pesto and arugula. Whatever is your choice, don't forget to show us your results! – #breadistaworld
All our BIG-pack bread mixes are perfect for making much more than just the original loaf it is named after. Click for more recipe ideas for what else you can do with bread mixes.